As an administrator, it is simple to create, modify, or delete users.
Step 1 – Click on the Administration tab and under it, click on the Users subtab.
Step 2 – Adding a User
Enter the following information for each user:
Username
Password
Name
Email Address
Permission for Administration Access
Permission to Assign Vehicles
Time Zone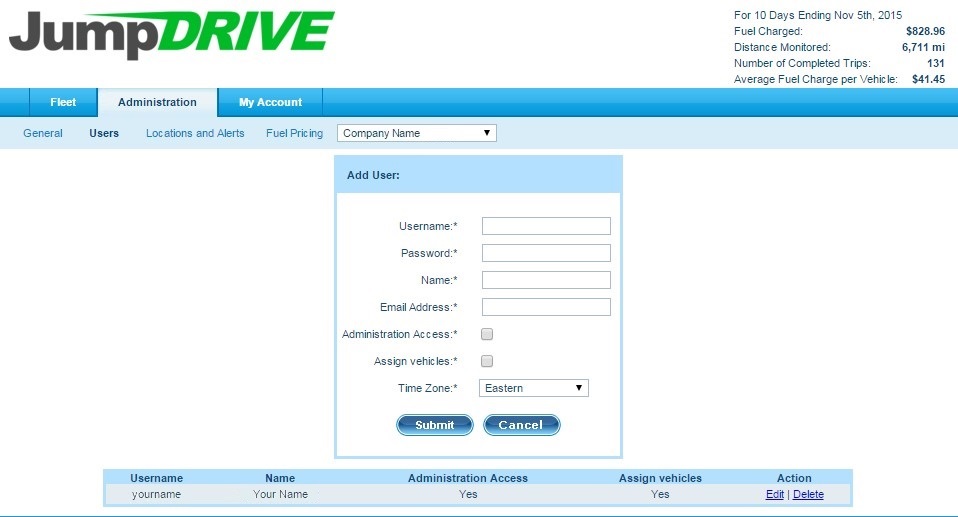 Step 3 – Click Submit
Step 4 Modifying or Deleting a User
Below the Add User section, find the list of current users. Next to each user is a link to an Edit action or a Delete action.
If you select Edit, the user's information will populate in the Add User section above, and you will be able to make modifications. By clicking Submit, your modifications will be saved.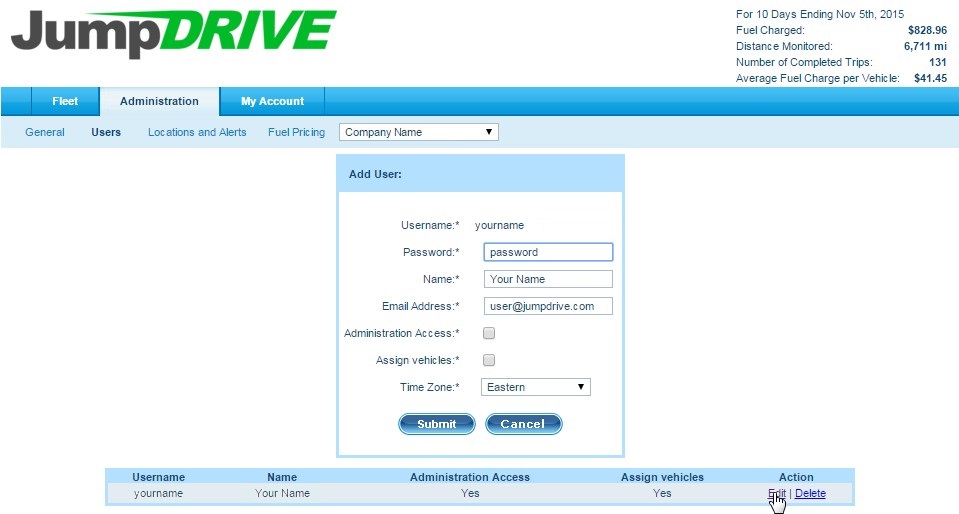 If you select Delete, you will be prompted to confirm your delete action. Once you confirm, the user will be permanently deleted. All historical actions taken by deleted users will be saved in vehicle detail reports.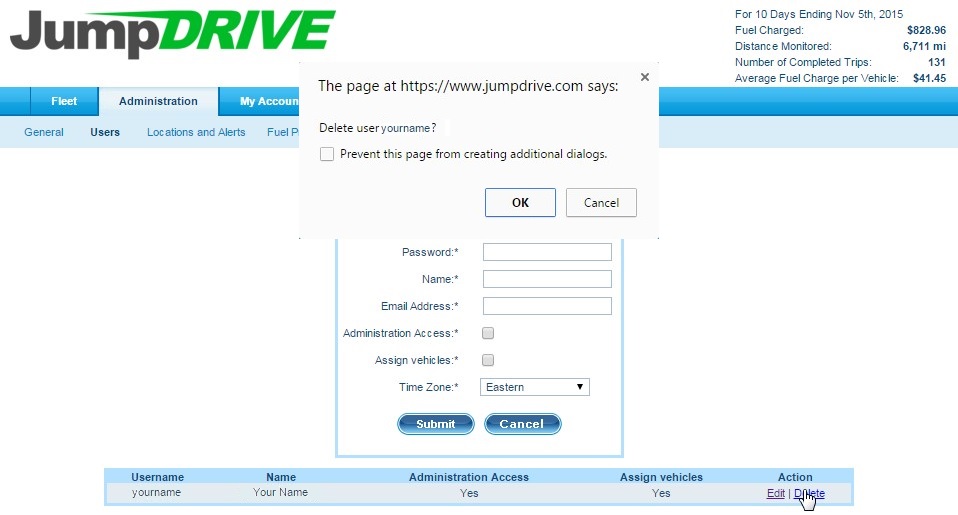 If you have any questions, concerns, or suggestions, please contact us at support@jumpdrive.com or call 888 533 4890.