As a user, it is simple to assign a Fleet Vehicle.
Step 1 – Click on the Fleet tab, and then the Assign subtab.
Step 2 – Select the VIN from the drop down menu. Make sure the check-box is marked if you want to include only unassigned vehicles.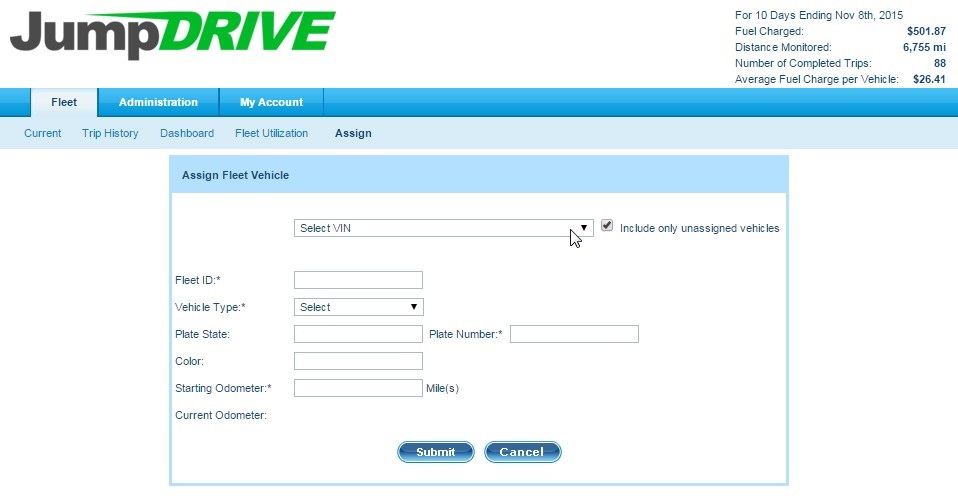 Step 3 – Enter the vehicle information such as:
Fleet ID
Vehicle Type (select from the drop-down menu):
Loaner
Rental
Demo
Shuttle
Manager
Parts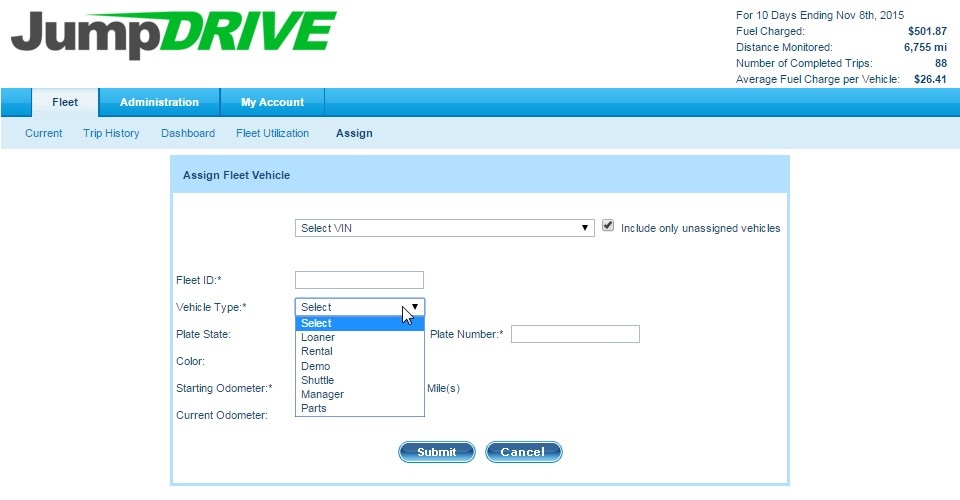 Plate State
Plate Number
Color
Starting Odometer (in Miles)
Step 3 – Click Submit.
If you have any questions, concerns, or suggestions, please contact us at support@jumpdrive.com or call 888 533 4890.