The Dashboard Report gives you a snapshot view of your operations's performance over time.
Step 1 – Click on the Fleet tab, and then the Dashboard subtab.
The Dashboard displays useful information divided into three time periods: Previous 90-60 Days, Previous 90-60 Days, and Last 30 Days. During these time periods you can view:
Number of Completed Trips
Distance Monitored
Average Distance per Completed Trip
Fuel Lost
Net Fuel Charged
Average Fuel Price
Vehicles Completing Trips
Average Fuel Charge per Vehicle Trip
Total Fuel Charge per Vehicle (all trips)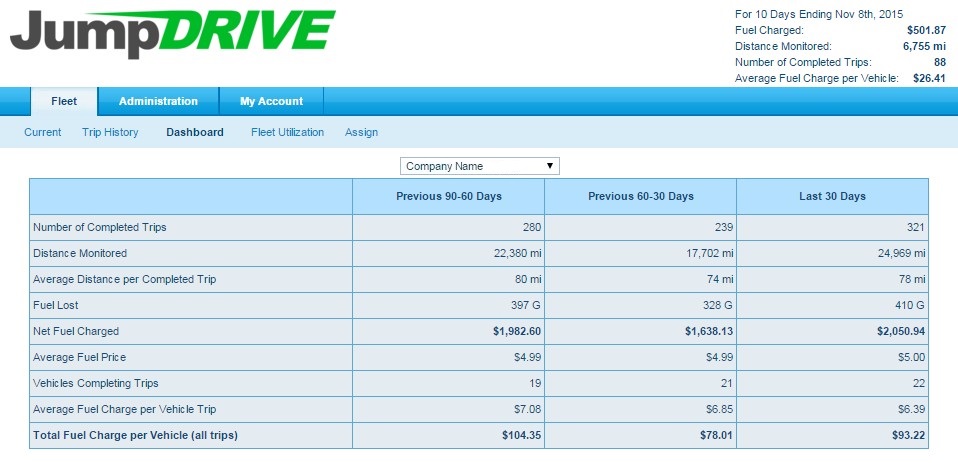 If you have any questions, concerns, or suggestions, please contact us at support@jumpdrive.com or call 888 533 4890.