As a administrator, it is simple to add or remove an email address for vehicle arrival alerts.
Step 1 – Click on the Administration tab and under it, click on the Locations and Alerts subtab.
Step 2 – Using the Select Location dropdown to select the lot name you want to add or remove email addresses from.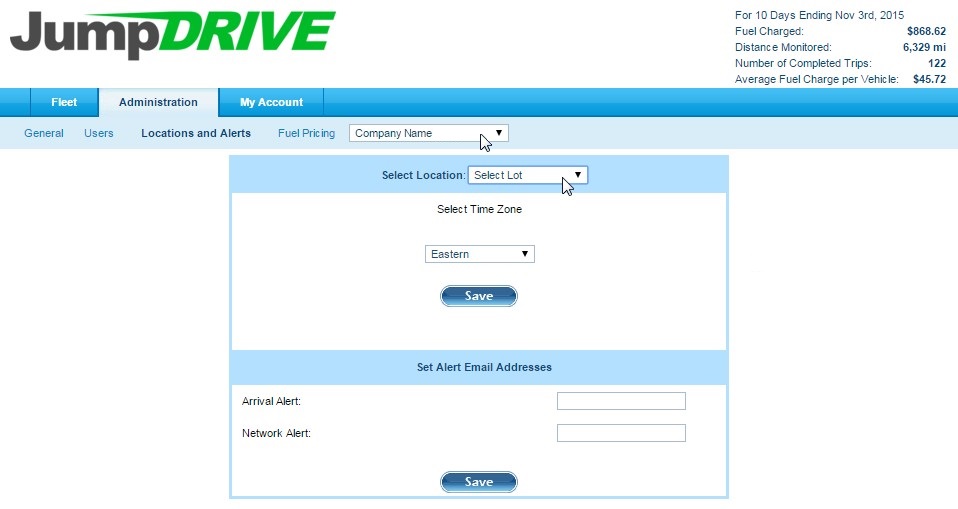 Step 3 – In the box labeled Arrival Alert add or remove the email addresses you want to receive a vehicle arrival alert, separating each email address with a comma.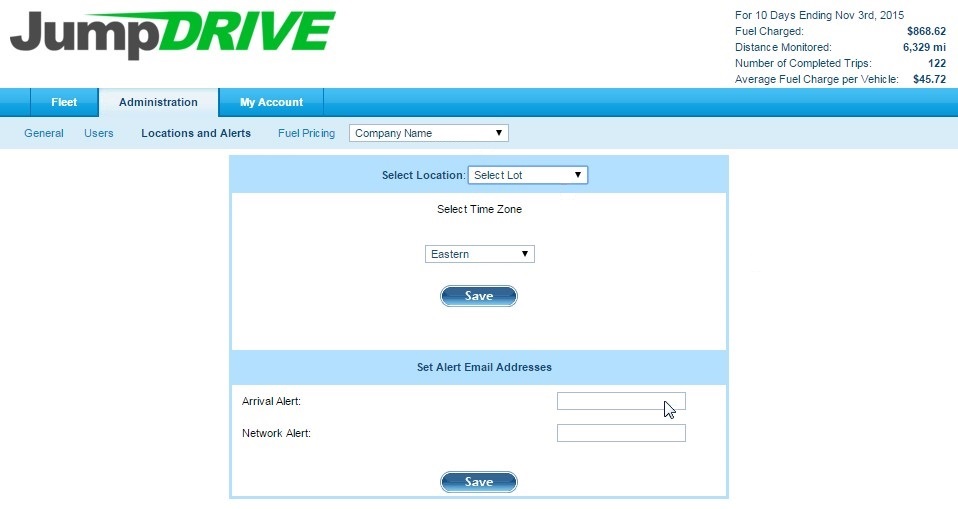 Step 4 – Click Save.
If you have any questions, concerns, or suggestions, please contact us at support@jumpdrive.com or call 888 533 4890.