The Fleet Utilization report show the number of vehicles in use in each of the last 90 days.
Step 1 – Click on the Fleet tab, and then the Fleet Utilization subtab.
The Fleet Utilization chart displays the number of vehicles utilized over a 90 day period. You can mouse over the chart to get the exact number of vehicles utilized that day.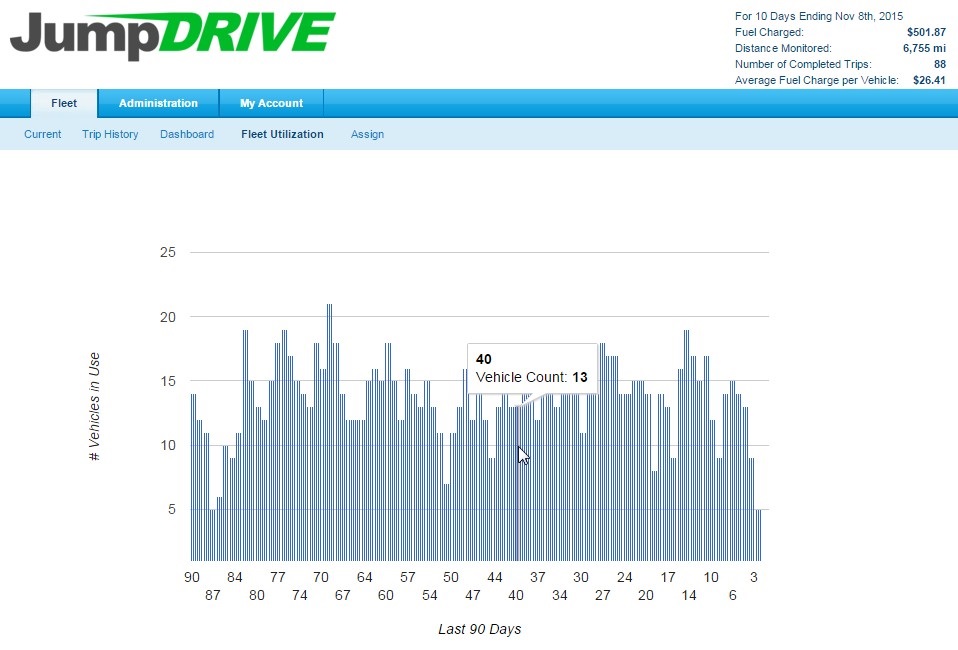 If you have any questions, concerns, or suggestions, please contact us at support@jumpdrive.com or call 888 533 4890.